Woodside Lodges Groundwork Development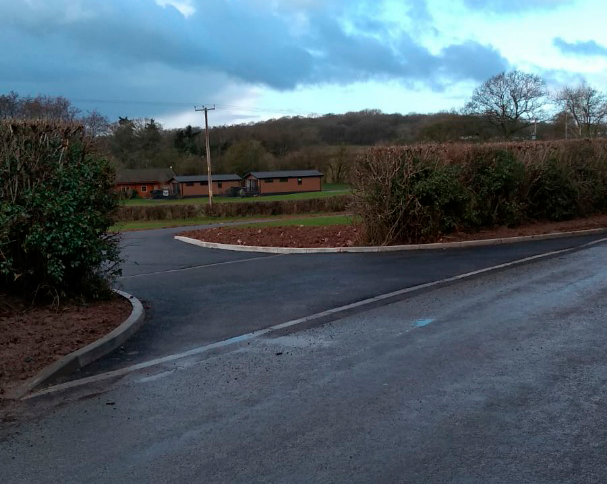 Recently the European Union has headlined almost every news bulletin across the country and it is no different here at Woodside Lodges – but for good reasons.
As part of our ongoing development plans we managed to secure some European LEADER grant funding to help us realise our plans earlier than would have been possible.  Over this winter the LEADER support has enabled us to be busy on many projects.
We've invested in a new, improved, safer entrance into the campsite; provided additional electric hook ups spread out across the Cider Mill field and Orchard Field plus fresh water points – improvements we have wanted to do for many years.  We've also added a new safer bin store and another fire point.
We've improved drainage in different areas around the site – a massive help during recent storms and particularly Storm Dennis, which saw many parts of Herefordshire flooded.
We've cleared the reeds and some of the saplings from the main Springpools lake giving better access for our keenest fishers and wild swimmers.
If you're visiting this summer also look out for John on our shiny new tractor mower that we've got to help us  manage our 30 acres of grassland, lakes and areas of trees.
A less obvious improvement, but one that impacts on every customer to the site, is the upgrade to our sewage system so we now have enough capacity for even the busiest of bank holiday weekends.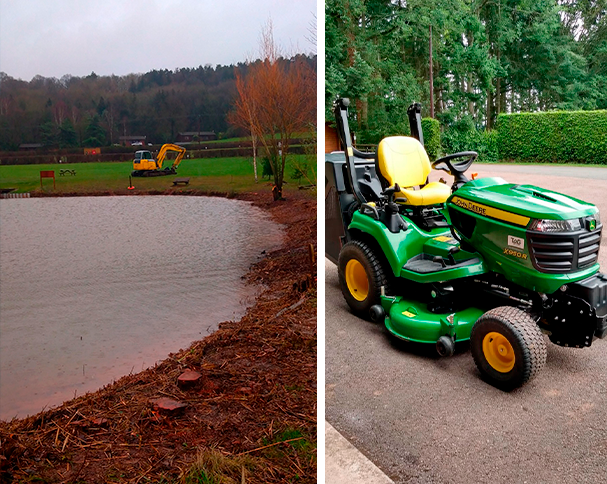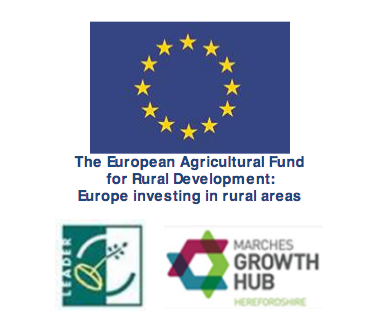 We are now looking to the future.  The weather has been more unpredictable than previous winters and we are still busying ourselves with planting grass seed, turfing a few areas and planting some trees and hedging plants so that the site is looking good for our customers arriving from Easter onwards.  We were lucky enough to secure the LEADER funding and it has helped us to carry out some of this investment earlier than would have been possible.  It means we are now in a position to recruit an extra person to the Woodside Team and we are currently looking to find the right person to help us in our increasingly busy office.
All the Woodside Team look forward to welcoming you to our site and hearing your feedback on the improvements we've made.
Choose a beautiful lodge for your next break

If you like the look of some of these activities but need somewhere to stay, Woodside is home to some beautiful Scandanavian lodges. Click the button below to find out more.