Animal Spotting
Woodside Country Park is a haven for an abundance of wildlife, from butterflies and damsel flies to herons and the kingfisher. Download our handout and see how many wild animals you can discover.
The site is adjacent to a working sheep farm. Springtime is exciting with the new born lambs jumping around the lush fields. You may also see and/or hear Rosemary the donkey who lives on the farm.
Pond Dipping
Kids always love pond dipping. Across the site there are numerous ponds, but who knows what aquatic life hides within them? Pond snails, whirligig beetles, pond skaters, frogspawn, tadpoles, water boatmen, duckweed… the list goes on. If you forget your net, don't panic – Nets are available to buy in reception.
The Woodland Trust have an ideal 'pond dipping' guide available.
You can download this guide using the link below.
Wild Water Swimming
The Cider Mill Pool provides for a refreshing dip for those braving wild water swimming. Children must be supervised by an adult at all times!
Fairies..?
Rumour has it the Woodside fairies have moved in. See if you can find their secret houses hidden amongst the trees and bushes.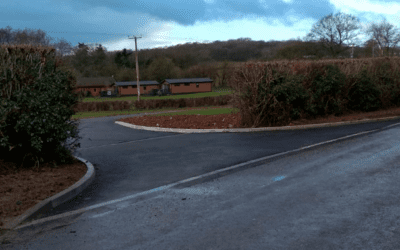 Woodside Lodges Groundwork DevelopmentRecently the European Union has headlined almost every news bulletin across the country and it is no different here at Woodside Lodges – but for good reasons. As part of our ongoing development plans we managed to secure some...
Contact Details
Falcon Lane, Ledbury
Herefordshire HR8 2JN
Tel: 01531 670269